Illustration for Quell Skateboarding's
Good Bud Bundle
, with proceeds going towards The Last Prisoner Project – a non profit dedicated to repairing the past and continuing harms of cannabis criminalization. Original watercolor and ink illustration was included in Quell Skate Issue 3.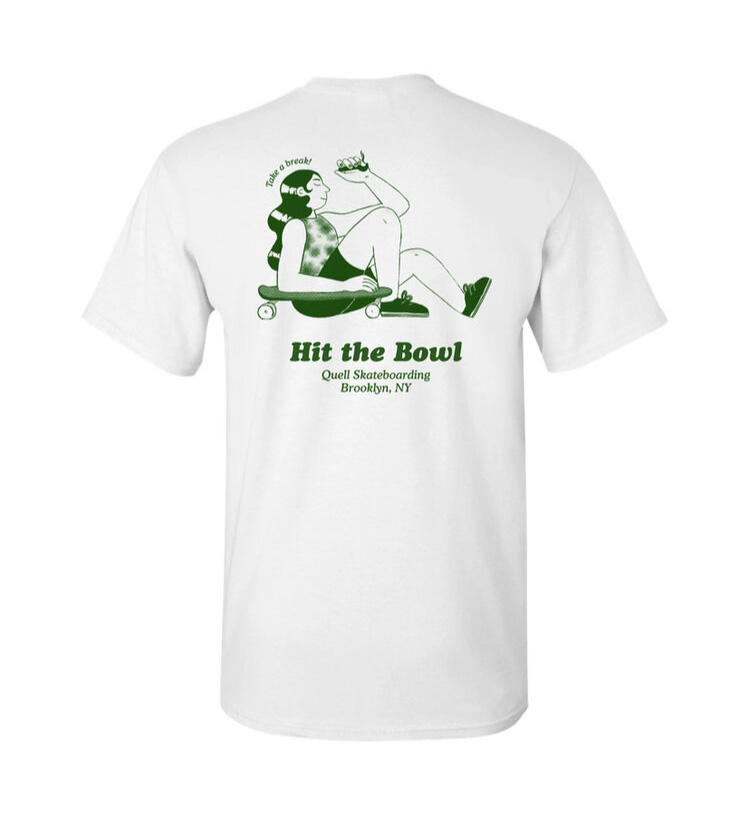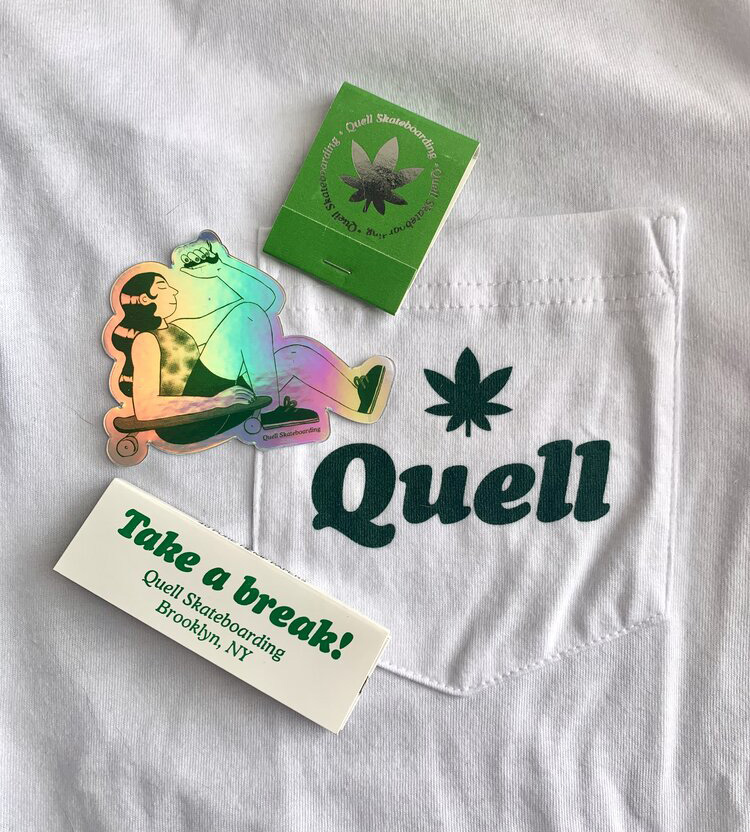 This quilt was part of the
What Would Betsy Ross Do?
show at ArtXchange Gallery in Seattle in 2017, a show organized in response to the 2016 election. It measures 52x30".
"See you in hell" is the phrase I imagine shouting at every rude man who has ever tried to ruin my day.
I was lucky enough to be able to collaborate with my mother,
Margaret Chodos-Irvine
, to create this flag. Her creative resilience has inspired me my whole life. I know that she is inspired by the resourceful nature of quilts – lasting examples of craft and the way that people come together to create useful, beautiful things, share knowledge, and form a common bond. She constructed the quilt that I designed.
VESSEL
is a gender neutral clothing line inspired by nature, emotions, and stream-of-consciousness doodles.
The shirt and shorts featuring two all-over prints were produced with (and
featured on
) Print All Over Me, and can be purchased
here
.
Emily
and Cameron photographed by
Stephen Medeiros
. Styling, design, and clothing production by Ella Chodos-Irvine.